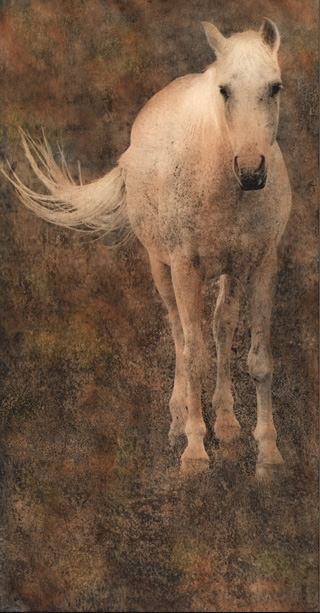 Untitled - by Gary Oakley



ntaglio Editions was established to preserve and enhance photographic images in the strictest tradition of archival imaging processes: Intaglio Printmaking.

Intaglio printmaking is the venerable practice of hand-wiping oil-based ink into etching plates and running them through a traditional etching press and onto archival, natural-fiber paper. This process allows the opportunity to use colored inks if desired. Using traditional inks (finely ground pigments in oil) on acid-free paper ensures your images will last for hundreds of years, if kept under the proper conditions.

We use polymer photogravure plates to create our hand pulled prints. More environmentally friendly than traditional copper plates, no harsh acids or other toxic chemicals are used in the etching process. This material also allows us to utilize a custom, high resolution screening method to provide the greatest number of continuous tones possible with this process. Our work ensures your prints are second to none.

We accept images scanned to our specifications via the internet, or accept insured packages of your original photographs. If desired, we will scan and digitally clean, repair, or enhance the image before etching the polymer plate for printing.

Owner Jon Lybrook has over three decades of experience in photography and photographic printmaking processes. In conjunction with fellow printmakers from around the world, Jon has developed a new, high-quality method for printing photographs and original continuous tone artwork in a manner that captures all the original integrity, yet maintains 100% archival quality, beauty, and versatility of fine art intaglio prints.

Please contact us at (303) 818-5187 for more information or
E-mail . You may also order fine photogravure print editioning services from us directly to save time and money!.