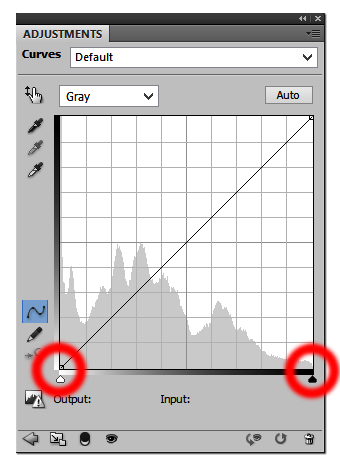 Not a Photoshop guru? We can help!
We do ask that you provide us with the highest quality files you can so that we may provide you with the highest quality plates.
For optimal quality, please submit your files in Photoshop or TIF format, 16bit, 720 dpi, but no less than 8bit, 300 dpi. Any image without a balanced histogram will be normalized for transfer to polymer plate, unless otherwise instructed by the client.
If the above computer file requirements read like jibberish to you, Intaglio Editions' expert file preparation services are $150/hour,one hour minimum. Most image files require one hour of preparation time for optimal transfer to polymer plate.
We can also gang up several images on one plate, and cut them to specifications. For grouped images a plate cutting fee will apply. We also need to allow for a 1 centimeter margin between each image. Plate cutting and image preparation fees will vary, so contact us with your project's specific needs for a quote.
---
Econonmy Proofing Plates cost 25% less than our Premium Photogravure Plates, allowing the printmaker to make change requests more affordably. Economy Proofing Plates are made using the same process as the Premium, but with fewer cleaning steps, saving us time, and you, money!
Once you have proofed your image using Economy Proofing Plates, order a Premium Plate to give your final edition the added edge of quality.
For preferred client pricing and file preparation specifics, click here.