As someone involved in the day-to-day business of creating and selling fine art photography, you know most of the time it is sink or swim. One of the biggest challenges is finding new ways to add genuine distinction to your work, so it stands apart from the crowded art bins bursting with stacks of identical, inkjet prints. Your photographs stand on their own, of course, but to give them that final touch of artistic style to push buyers over the edge, sometimes you need the authenticity of true craftsmanship.

Intaglio Editions has the committment and expertise to deliver rich, high-quality prints when you need them. We have provided traditional intaglio photogravure printmaking services to photographers worldwide since 2006. While our method of making high-resolution photogravure plates is considered an innovation by some, our approach to creating hand-crafted quality photogravure prints is deeply rooted in archival, printmaking traditions. Our experience will ensure the highest quality prints are delivered to you, the client, on time and at very reasonable rates!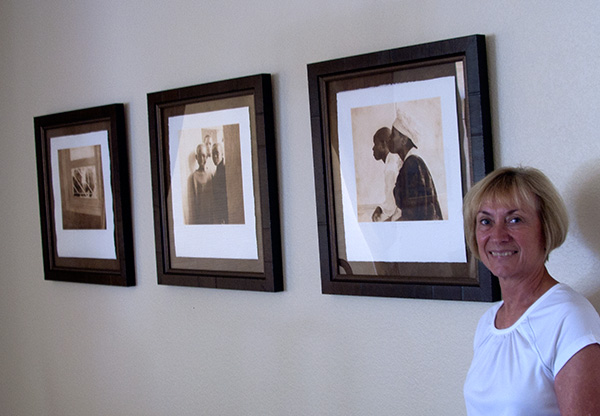 Africa Series by Paula Enrietto: Photographer & Medical Volunteer
Your reasons for working with Intaglio Editions:
Expertise - Take the guess-work out of the process. Our experience allows you to focus on the artwork without the time and expense of trial and error with creating your own plates and having to learn and perfect yet another technical process.


Professionalism - We take great pride in the work we do and our relationships with our clients. We work hard to ensure your experience with us is highly satisfying and worth every penny regardless of the size of your project.


Options - Incorporate a wide variety of high-quality, acid-free paper options in a variety of thicknesses and styles, from gampi silk tissue to heavy-weight alpha cellulose. Printing on silk fabric is also an option.


Value - Command top dollar for hand-printed fine art photogravures of the most popular work from your collection...at minimal expense to you.


Guaranteed - We provide a risk-free, unconditional money-back guarantee for all work performed. If you are unhappy for any reason, return the work and we will return your depost in full.